About the Author

-Steven L. Sherman is founder and president of "Just Pray NO!" Ltd. This non-profit organization is a prayer and intercession ministry that has traveled to 118 countries and in twenty-three languages. Today, the "Just Pray NO!" Annual Worldwide Weekend of Prayer and Unity has prayer partners and supporting churches ministering to the victims of drug and alcohol abuse in all 50 states and on six continents. If you need help with an addiction problem or want to participate in the annual prayer event, then visit the ministry's web site by logging on to
http://justprayno.org
.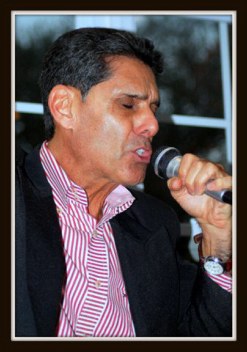 Mr. Sherman was born in New York City, where he has made frequent appearances on Christian radio and television to help promote his work. He is an educator licensed by New York State to teach Health and Physical Education and is a certified Family Living Instructor. Steven is presently a Recreational Specialist with the City of Dunedin, Florida. Steven Sherman is a gifted Bible Studies teacher who shares Scripture in light of his Jewish heritage.
Mr. Sherman has five children and two grandchildren, Alexandria, his granddaughter, and Benjamin, who was born October 19, 1997, on his 50th birthday. The Shermans currently reside in Clearwater, Florida.
Mr. Sherman, the author of The Last Days Calendar and THE REVELATION OF JESUS CHRIST is a dynamic and thought provoking speaker. He is available (as his calendar permits), for speaking engagements such as prophecy conferences, rapture debates, and seminars concerning Jewish Feast Days.